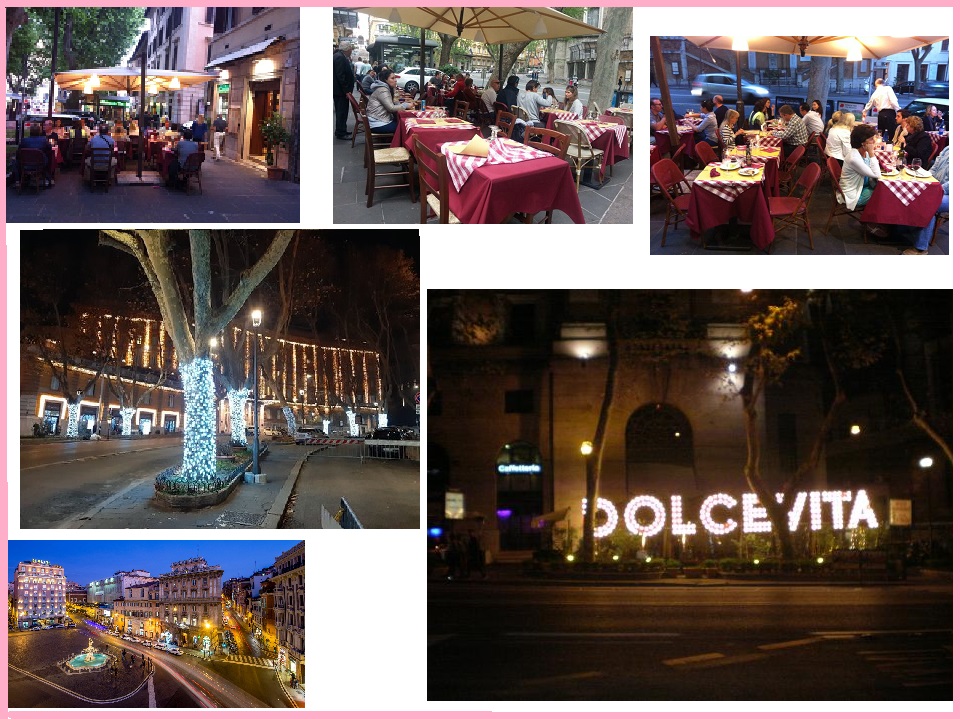 Located in the heart of Rome, surrounded by Piazza Barberini , Porta Pinciana , Piazza di Spagna, Piazza della Repubblica ; a few steps from the Pantheon, Piazza Venezia Termini Station ; until you get to Piazza Navona, Piazza del Popolo, the Colosseum with its Fori Imperiali is located Via Vittorio Veneto.

Via Vittorio Veneto, commonly called Via Veneto , Rome is a way that leads to Piazza Barberini , via a climb, the Port Pinciana in the Ludovisi district . Initially , like other streets of the neighborhood , was dedicated to the Italian region . After the First World War was renamed in memory of the Battle of Vittorio Veneto. Designed in the late nineteenth century, owes its fame mainly for being at the center of the social life of the fifties and sixties of the twentieth century, thanks to the many cafes and hotels frequented by celebrities or aspiring.

On this path , " film " , whose fame fame was finally sanctioned by the films of Federico Fellini The sweet life (La Dolce Vita) , is the "Suggestum Cafè" Ristorante-Pizzeria-Wine bar-Caffetteria
Il "Suggestum Cafè" is a restaurant where you can enjoy the typical Italian kitchen with products made in Italy based on pasta, meat, fish and of course pizza. Everything is coming serves in a very professional way and in a very warm and hospitality atmosphere, where eatch client is a special guest.

In the caffetteria of the "Suggestum Cafè" you can taste a great coffee not only at the end of your meal, but also at breakfast, with our desserts home made, all 100% natural products and brioches just went out of the oven, or brighten an afternoon sipping a tea accompanied by a wide range of cakes.

At the aperitif's time you can get here for a cocktail or to taste a good wine from our canteen, next to beautiful snacks, in our internal room, or at the exsternal tables facing the restes of the via Veneto.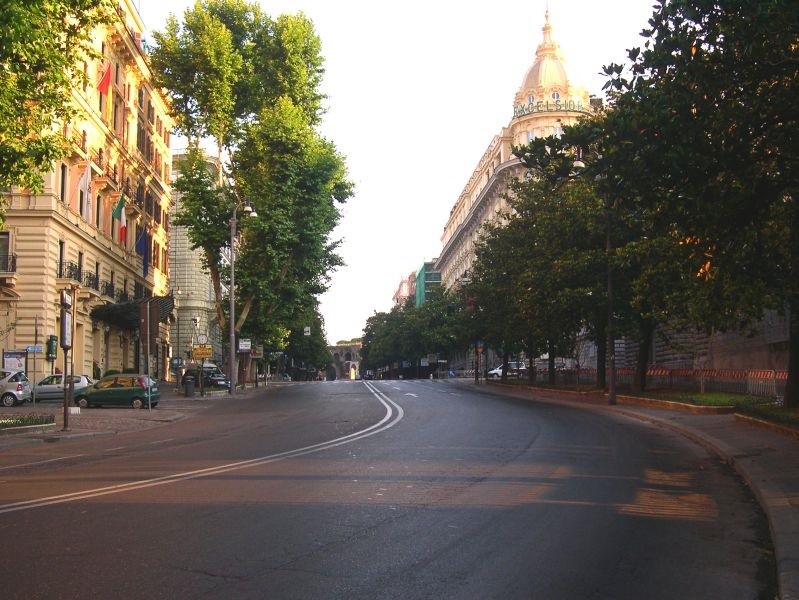 The turistic menus are very particulary studies, where the personnel very high qualified is able to sodisfy any of your necessity.

We are looking in all the ways to offer you pleasant moments during your day.

Your apreciatement is our fatisfaction...........

........ALL THERE REST TO SAY IS.......BUON APPETITO!!!!!!